Highly Capable Program
Referral Window now closed for the 22-23 School Year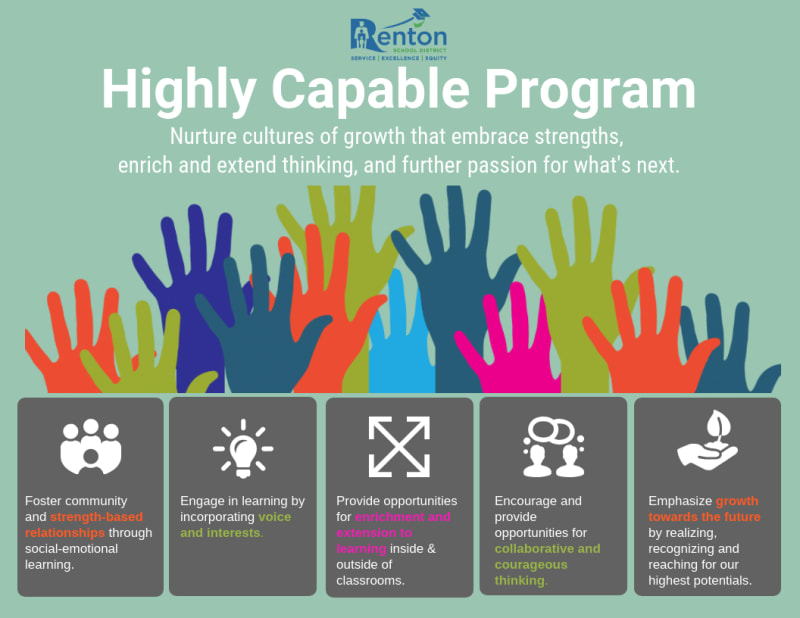 The Renton School District centers or Highly Capable Program identification and service models, professional development for teachers, and resources for teachers and students around the five vision goals: strength-based relationships, incorporating student voice and choice, providing opportunities for enrichment and extension, as well as providing opportunities for collaborative and courageous thinking, and emphasizing growth towards the future.
Identification Process
The Renton School District uses multiple measures to identify students who perform or show potential for performing at significantly advanced academic levels when compared with others of their age, experiences, and/or environments.
Service Models
The Renton School District offers a Highly Capable Program with an emphasis on academics. The service models offered vary depending on grade level and school location and are subject to change from year to year.
There are no events to display