Welcome to the Career Center
What is the Career Center?

A hub of information available for all 9th - 12th graders to explore, develop and achieve post-secondary educational plans and goals.
Receive support on, browse through and take printed materials on pre-apprenticeship programs, apprenticeships, two-year degrees, four degrees and military branches. Attend presentations by representatives of these programs.
View current job openings and program opportunities.
Learn how to use online tools like Career Cruising or work on financial aid applications and scholarships.
Pick up a copy of the handbook guides complied by the Renton School District College and Career Specialists.

---

When can the Career Center be used, what are the hours, and where is it located?

The Career Center is open Monday-Friday, 7 am - 3:30m pm. The Career Center is housed in the RHS Library, located on the second floor, near the main entrance.
Due to offsite fieldtrips and workshops, the Career Center will be closed on select days. Visit the Career Center Events Calendar for those closures.
Students can visit the Career Center with teacher approval. Students must have a signed pass from their teacher for that class period.

Please note: Students dropping off Worksite Learning Packets and/or Parent/School Work Authorizations can drop-off those forms anytime by leaving them in the labeled tray.

---

For additional information or to schedule an appointment, contact:

Nichola Fulmer, College & Career Specialist
Email: Nichola.Fulmer@rentonschools.us
Phone: (425) 204-3524

---

Overview of Career Center Resources

•Scholarships – For a listing of all the currently available scholarships see the link above or the Career Center

•Financial Aid – There are resource books about Financial Aid available for check-out.

•Job and Volunteer postings – See the Career Center for available opportunities.

•College course catalogs and applications – Computers available for research and applying to colleges.

•Variety of career planning resources – There are books on choosing a career, writing resumes, interviewing for jobs and many other aspects of career selection.
Renton High School Career Center on Remind!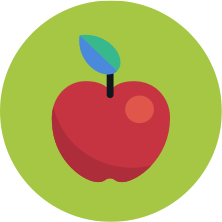 I'm using Remind to send important updates, assignments, and information for Career Center. Please JOIN! Thanks, Ms. Fulmer
Remind is a free, safe, and easy way for me to reach you with important information. Want to learn more? Go here: Learn more